Test Prep
Programs
SQUARE D's flexible and proven system of courses and personal academic counseling produces real results. We have a variety of programs and classes to fit your timeline and goals, so whether you're getting a head start on high school or bound for college, SQUARE D can help you get there.
SAT/ ACT Prep
SQUARE D recognizes that every student's skill-set and needs are different.SQUARE D's proven SAT/ACT Prep. curriculum is designed to give you the skills and confidence you need to do your best on test day. Our professionally customized programs focus on test taking strategies to facilitate significant score improvement. Taught by some of the most highly qualified SAT/ACT instructors, our classes cover reading, writing,math and science as per SAT/ACT standards.Our SAT/ACT course comes with free practice labs for the duration of the course. These are run by the highly qualified Square D teaching staff.
Course Feature
100 hrs of prep covers all section of SAT or ACT (Reading, Writing, Math, Science and Essay)

offers small group classes (usually 8-10 students) that prepare students for either the SAT or the ACT.

Complete strategies and reviews for the following skill areas: mathematics problem solving, arithmetic, algebra, geometry, trigonometry, vocabulary building, standard written English basics, scientific reasoning skills, and reading comprehension by highly qualified Instructors

Weekly homework assignments that help strengthen weak areas and build confidence

Customized material as per students' weak area for Practice Lab

Full Length Practice Test to track students' progress.

Minimum 200 Points Score improvement guaranteed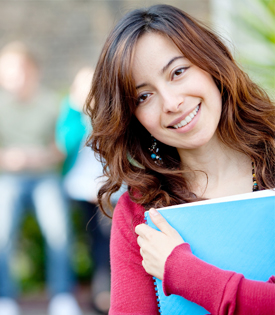 SAT Subject Test Prep
(Math-I, II, Biology, Chemistry, Physics, Literature)
SAT Subjects are linked to high school curriculum and have a proven track record of providing colleges with a highly reliable, objective assessment of student readiness for college-level work. The SAT Subject Tests give students an additional opportunity to distinguish themselves and showcase their skills in a particular subject area. At SQUARE D Academy each SAT Subject Prep Classes are taught by highly qualified instructor who are all experts in their respective subject areas.
Course Feature
30 hrs of prep covers a SAT Subjects (Math-I or Math-II or Biology or Chemistry or Physics)

offers small group classes (usually 5-6 students) that prepare students for either respective SAT Subjects.

Weekly homework assignments that help strengthen weak areas and build confidence

Customized material as per students' weak area for Practice Lab

4 Full Length Practice Test to track students' progress.

Score improvement guaranteed
AP Exam Prep
Earn college credit and strengthen your college application with stellar Advanced Placement Exam scores. This program focuses on exceptional students who wish to take comparative courses (Calculus AB, Calculus BC, Statistics, English, Physics, Biology, and Chemistry) at the college level. SQUARE D has customized programs per the AP students need for all subject areas listed below. 85% of our students achieved 5 out of 5 points in College Board AP exams. We provide tutoring in following AP subjects: